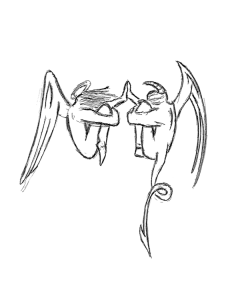 Insight emerging today about the way concentration works: It feels like concentration is more-or-less the ability to keep running the neural circuit that's running.
That circuit might be an intense meditative process, or your work on a term-paper. But it could just as easily be an unwanted pattern of thinking, self-loathing, judgement, or an unskillful coping strategy like overeating or substance use. We can potentially whip ourselves into very high concentration doing or thinking things we don't actually want to do/think!

Perhaps even more insidious, we can have a very "deep" meditation where a lot of concentration is built up, and then step into our day-to-day, and funnel all that power into some unskillful habit (which is exactly what I was doing when I had this realization).
All this is to say: with great concentration power comes great responsibility! Take note of what your beautiful mind is spinning. If you want to change your conditioning, it requires effort, relentlessly switching the track when the one that's playing is some old, familiar suffering.
We are building different muscles in meditation, and concentration is just one of them. We honor our strength by making skillful use of it.
Photo credit: Haadesm, DeviantArt