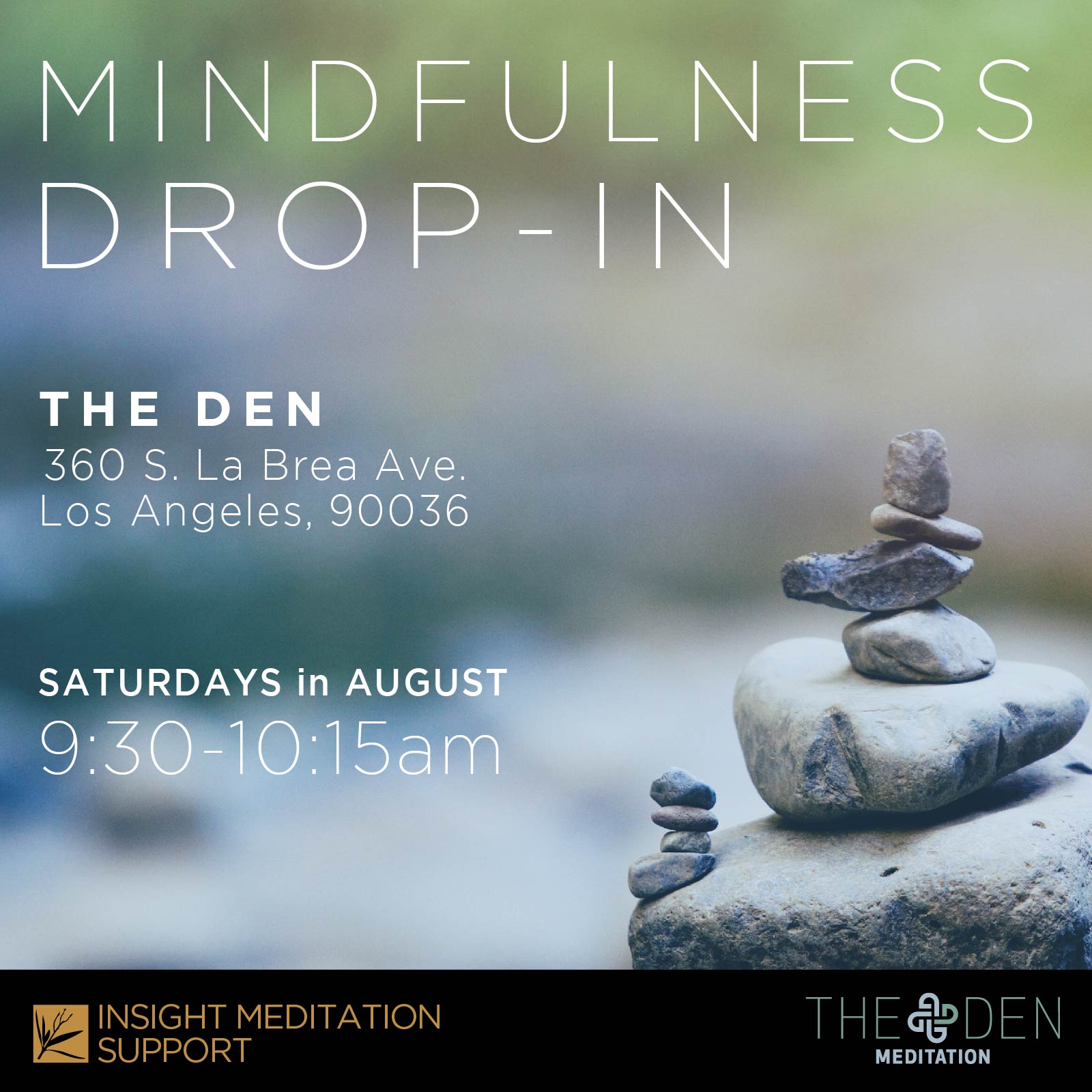 Join me as I fill in for Amanda Gilbert throughout the month of August. Classes will be mostly guided meditation, with a short time set aside for discussion.
Please arrive early! They don't allow late entry at The Den.
No reservation necessary, just show up. Classes are suitable for all levels of experience.
Check the full schedule at www.thedenmeditation.com.